Women's Health Treatments - Pawleys Island Compounding Pharmacy
If you have a question about any of our treatments offered, please visit our
Contact page
and submit your questions to us. If you would like to speak with the Pharmacist, please call 843-235-3009 Monday thru Friday from 9:00 am to 5:00 pm. To schedule a consultation, please
click here
to submit your information or give us a call. We would be happy to assist you.
Women's Health Issues may include:
Menopause
Hot flashes/night sweats
Weight gain
Fatigue
Sleep issues
Poor concentration
Libido
Bio-Identical Hormone Replacement Therapy
Professional consultations are provided for each patient and every prescription.
Transdermal Creams & Gels
Botanical Oils, Solutions and Suspensions
Triturates
Troches
Capsules
Vaginal Dryness concerns with or without hormones
Estriol Vaginal cream
Vitamin E 200 IU vaginal cream
Hyaluronic vaginal cream
Yeast Infections
Boric Acid 600 mg suppositories / 600 mg capsules
Rectal Fissures / Hemorrhoids
Diltiazem 2% cream
Nitroglycerin 0.125% - 0.2% cream
Nifiedipine 0.2% cream
Diazepam 5mg suppository
Pregnancy / Nausea & Vomiting
Progesterone Suppository 200 mg-400 mg
Promethazine 12.5 mg-25 mg-50 mg transdermal cream
Ondansetron 4 mg topical cream
Lorazepam/Diphenhydramine/Haloperidol transdermal cream
Nipple Cream
Mupirocin 2%, Betamethasone 0.1%, Miconazole 2% topical ointment
Sexual Dysfunction
Sildenafil 1%/Arginine 6%/Aminophylline 3% (may include Testosterone or DHEA)
Post-surgical Procedures
Belladonna Extract 15 mg, Morphine Sulfate 7.5 mg suppository
Atrophic Vaginitis
Estriol vaginal cream or suppository
Acidophilus Lactobacillus vaginal cream or suppository
Lactic Acid 2% vaginal cream
Endometriosis
Danazol 50 mg suppository
Progesterone 100 mg-200 mg suppository
Pelvic Pain
Ibuprofen 20% topical cream
Ibuprofen 600 mg suppository
Ketoprofen 10%, Cyclobenzaprine 2% topical cream
Bacterial Vaginosis
Metronidazole 500mg, Nystatin 25,000U/ml vaginal cream
Trichomonas
Metronidazole 500 mg, Nystatin 100,000 U suppository
Lichen Sclerosis
Testosterone 2% in Aquaphor Clobetasol 0.05% topical ointment
Vulvodynia
Individual or various combinations of Diazepam, Lidocaine, Amitriptyline, Baclofen, Ketamine
Together with your physician, we want to become a valuable member of
your
health care team! For a personalized consultation,
click here and schedule an appointment
.
Download Brochure
Enter Practitioner Code: PICP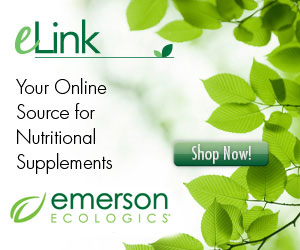 Click and Enter Patient Access Code: ldw123