Personalized Care - Pawleys Island Compounding Pharmacy
Key to our role as a compounding pharmacy is knowing our patient and their common or unique ailments for which they are being treated... which ultimately leads to better recommendations and treatment selections. Compounding services can be helpful in most areas of medicine and patient treatment...and our experience, expertise and specialized training often makes the difference.
We carefully calculate exact treatment dosages based upon weight, height, body surface area and previous health history, avoiding ingredients that have caused side effects previously.
We can alter medications and formulations to alleviate previous adverse reactions and side-effects.
We provide treatment options and solve unusual needs by formulating prescriptive needs into transdermal creams/pastes, ointments/gels, solutions/suspensions, powders/capsules, triturates/troches...as you see, we are creative and flexible.
The following are some of the common areas of medicine, diseases and/or preparations that we commonly encounter when meeting with patients or their care providers:
Bio-Identical Hormone Replacement Therapy:
FDA-approved medications
Assisting with treatment options
Reviewing past medical history including all prior medications
All Bio-Identical Estrogens
Bio-Identical Progesterone
Bio-Identical Testosterone
DHEA (Prasterone)
Chrysin
Pregnenolone
Depression
Libido
Menses
Muscle weakness
Fatigue
Mood swings
Memory lapse
Hot flashes
Heart Palpitations
Sleep disturbances
Hair loss
Anxiety
For Podiatry patients:
Nail fungus
Fungal skin infections
Circulation Problems
Diabetic Neuropathy
Heel Spurs
Foot Cramps
Hyperhidrosis of the feet
For Gastroenterology patients:
Abdominal Discomfort
Dysphagia
Hemorrhoids & Fissures
Orthopoedic patients include:
Muscle pain and/or inflammation
Diabetic Neuropathy
Post-herpetic neuralgia pain
Shingles
Fever Blisters
Ear, Nose, and Throat patients may have:
Difficulty swallowing (dysphagia)
Post radiation treatment including ulcerations
Post surgical soothers after tonsil or adenoid surgery
Dermatology Patients:
Pain
Warts
Skin discolorations
Scars
Actinic keratosis
Psoriasis
Veterinarians:
Numerous medications and formulations
Thyroid
Anti-infectives/systemic topicals
Wound care
Numerous delivery options
We consult with veterinarians
We consult with pet owners
We get "the tail wagging again!"
Enter Practitioner Code: PICP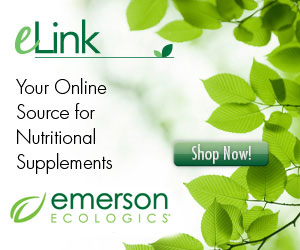 Click and Enter Patient Access Code: ldw123