Frequently Asked Questions - Pawleys Island Compounding Pharmacy
Below are some of our most frequently asked questions. If you have a question about our services that is not listed below, please visit our
Contact page
and submit your questions to us.
Q: What is a Compounding Pharmacy?
Pharmacy compounding is a specialty field involving the art and science of pharmacy, biology, chemistry and medicine. Working in tandem with healthcare providers my practice is an art, a practice, a skill and a science with total focus on creating positive outcomes for patients with specific needs. By combining FDA-approved ingredients and agents into strengths, dosages, and formulations not commercially available, we prepare customized medications that are patient specific.
As a compounding pharmacy, we formulate combinations of pharmaceutical-grade ingredients, as prescribed by your healthcare practitioner, into dosage forms such as capsules, creams, gels, tablets, lozenges, and suppositories...
specific to you
.
Q: What are the most common compounding services being offered?
The bulk of our practice involves women's and men's health, pain management and veterinary care, however, we have expertise in numerous other health issues / disease states.
Q: What are the most common dosage forms?
We are quite innovative and the possibilities are extensive! Whether preparing transdermal creams, troches, triturates, capsules, solutions, suspensions or suppositories, we maximize the latest in technology as well as utilize our expertise, knowledge and experience to ensure our patients receive excellence per compounded prescription.
Q: What are some other common services that a compounding pharmacy can offer?
A sampling of our services include:
*Bio-Identical Hormone Replacement Therapy using natural plant derivatives
*Calibrating dosages based upon body weight / surface area
*Transdermal preparations that effectively "drives in" the medication
*Making immediate releasing or sustained releasing capsules
*Creating triturates and troches that rapidly dissolve in buccal cavities
*Designing treatment plans that allow patients to receive their medications most effectively
*Working in tandem with veterinarians
*Preparing sugar-free and preservative-free medications
*Creating alternatives for patients with unusual needs or allergies
*Offering saliva testing for hormone replacement therapy
*Assisting with hospice care by helping patients in dire need while easing the burden on family members
Q: What specialized lab equipment is used for compounding that would not be found in other pharmacies?
EXAKT roller mill, Ohaus analytical scales, Unguator, power blenders, laminar flow hood, autoclave, reverse osmosis water dispensing equipment, capsule machine, hot plate/magnetic stirrer, digital hygrometers, dedicated computer program for mixing compounds, FDA approved pharmaceutical-grade ingredients...to name a few!
Enter Practitioner Code: PICP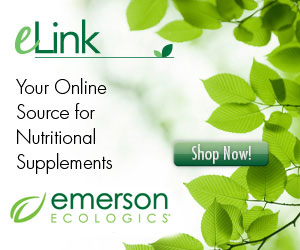 Click and Enter Patient Access Code: ldw123